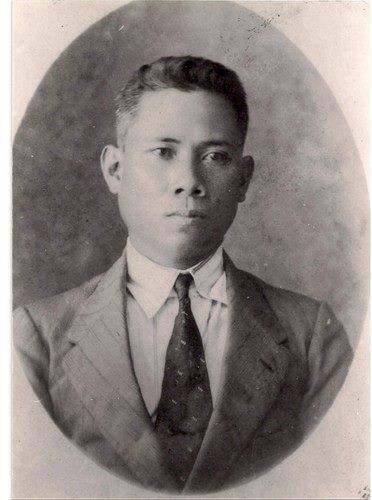 On July 1, 1913, General Pershing declared Dipolog a municipality. Due to Isabelo's leadership, the annual town fiesta was made even more lively when he added new entertainment and a beauty pageant that had never been equaled in splendor, color, and costumes. Other forms of entertainment that Isabelo introduced to the town were a small theater with silent movies and a boxing stadium. 
Little Moro (Jose Bagtong, Jr.), who was the orient flyweight and bantam champion, had his training in this stadium. In one of these bouts, a boxer died from head injuries. Isabelo's wife (Pat's maternal grandmother), Manuela Regalado Macute Echavez, pleaded with Isabelo to discontinue the stadium as it was too brutal, which he did.  
He also opened the first electric company in Dipolog.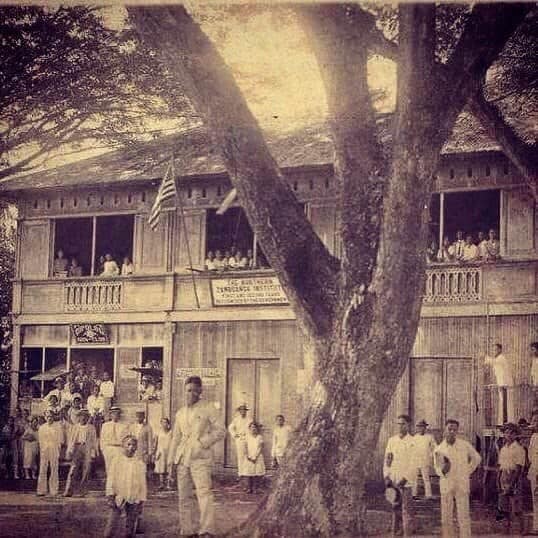 Isabelo established the Zamboango Institute, one of the largest educational organizations in Mindanao. The site would later become the Echavez family home, a two-story, 7,000 square foot mansion. Isabelo owned the first car but since there was no mechanic in town, he had to give up the car. His children claimed their home in Dipolog was the first to have a flushing toilet.  "He was a legendary figure that many loved and many more feared," Pat remembered. "To his townspeople he was generous, kind and a town leader.  
To his family, he was loving but very strict and sometimes cruel." Pat was Isabelo's favorite grandchild; Isabelo doted on him. By Pat's own account, despite the grandeur of his first home, the house was mysterious and scary. Most of all, it was completely opposite of the life Pat found when the family immigrated to Guam in 1952 and then to America the following year.  
Two years before the young family relocated, Isabelo passed away in 1950 in the city that he built.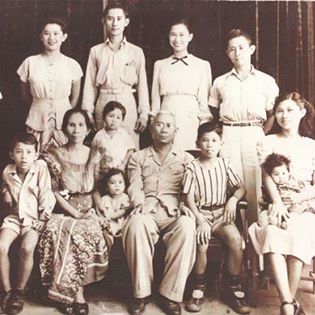 Estrella had remained in Dipolog during the war and there she developed a relationship with Alvin Gubisch who was a 3rd Lieutenant in the Luzon Guerilla where he served in the dangerous job as Field Agent, providing the location of Japanese fighters.  He was later assigned to the United States Forces in the Philippines  (USFIP) Tenth Military District Headquarters "A" Corps Western Mindanao in Dipolog.  Starting on March 10, 1945, the Americans began the liberation of Mindanao. USFIP and returning US military forces liberated Dipolog from the Japanese.  While the Echavez family fled to the mountains, Estrella remained in Dipolog to support the guerillas fighting the Japanese.  Alvin was introduced to Estrella by her uncle, Dr. Santiago Calo, who was serving as a 1st Lieutenant in the Corps Medical Supervising Officer.  Alvin and Estrella were married in a private ceremony on March 28, 1945, witnessed by Dr. Calo and his wife, Maria de la Cruz "Paz" Regalado Macute, the sister of Estrella's mother, Manuela Regalado Macute.
The Battle of Mindanao ended on August 15, 1945, and the Echavez family was reunited at the Echavez home.  Pat was born in Dipolog on December 20, 1945.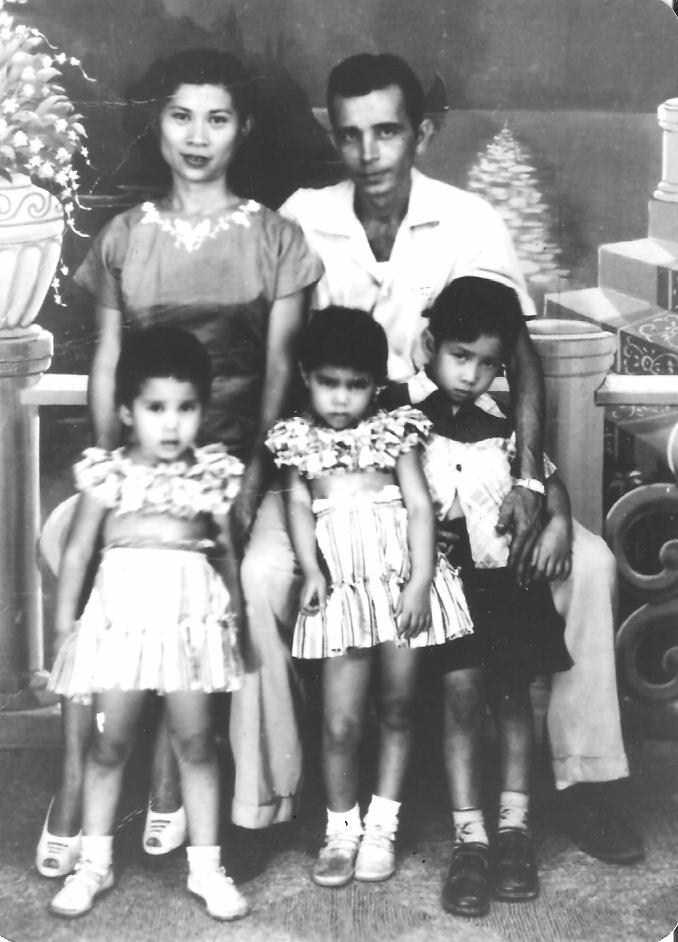 Avin and Estrella would also have three daughters:  Dorothy was born in 1947; Edna (now Vidda) in 1948, were both born in the Town of Dipolog.  After Edna was born, Estrella would complete her bachelors degree which had been interrupted by the war and become a teacher at West Negros College in Bacolod, Negros Occidental, Philippines.  While Estrella was away teaching, Pat, Dorothy and Edna would be raised by Isabelo and Manuela in the Echavez home.  In 1951, Alvin was transferred to Agana, Guam, to serve as a mechanic for naval operations. Their fourth child, Vinella, was born in Agana, Guam, in 1952.  In August 1953, The family  would be allowed to immigrate to the US as part of the Luce-Cellar Act of 1946 which provided a quota of 100 Filipinos to immigrate to the US per year.  The act was signed into law by President Harry S. Truman on July 2, 1946, two days before the Philippines became independent with the signing of the Treaty of Manila on July 4, 1946.  
Because of the imminent independence of the Philippines, Filipinos would have been barred from immigrating without the Act.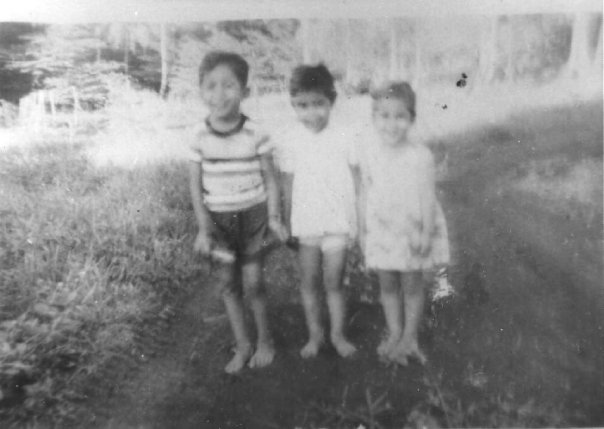 As a young boy Pat reveled in his new environment.  "The beach across the road (where they lived) was beautiful. The water clear, the sand a powder white, and lots of coconut trees and tropical fruit trees to play among."  Clearly, it was his early experiences in Guam that fostered Pat's lifelong love for nature, especially the beach.  Despite the idyllic life in Guam, the family lived without running water or electricity in a home on the beach.  Their natural existence was interrupted when the family moved to the big city of San Francisco, California.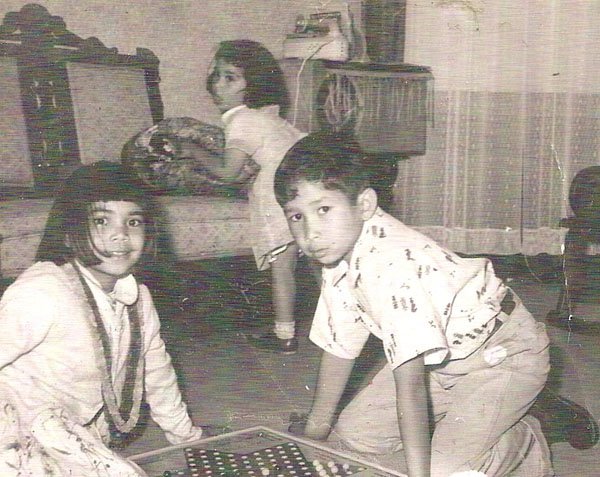 In August 1953, the family settled with Alvin's sister, Elsie Gubisch Bansuelo, in the Presidio area of San Francisco.  The following year with family discord increasing, Alvin moved to Vallejo, California, where he worked as an auto mechanic while Estrella and the children moved to San Francisco's (SF) Chinatown and lived in the basement of a hotel.  
The conditions they faced were a stark contrast to the world in which Pat, Dorothy and Edna were born, yet Pat fell in love with the vibrancy of San Francisco.  "We arrived in San Francisco in the early 50's," Pat wrote. "It was a wonderful place back then. It was uncrowded, quiet, clean with many places to go and see.  It was beautiful like a postcard."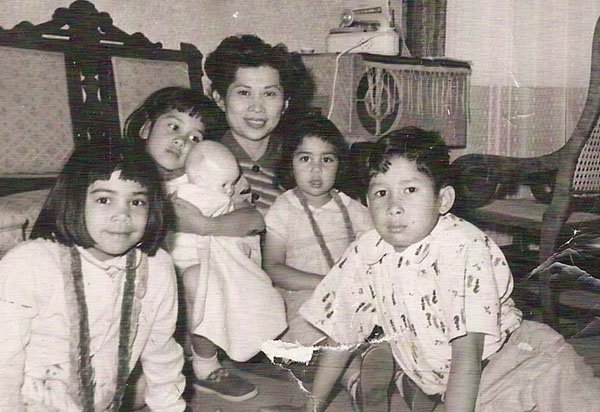 The now single mother with her four children were so destitute that they did not even have a bed to sleep on.  The hotel where they stayed was rumored to be one of several brothels that existed in Chinatown with the residents taking turns taking care of the children while Estrella found work.  In their desperation, Estrella would meet Paul and Pilar Laput who, upon hearing of the family's plight, provided the family the only mattress on which they would all sleep. 
Paul and Pilar Laput immigrated in July 1948 to the US from the City of Dapitan, Zamboanga, Mindanao.  They knew of the Echavez family's reputation from nearby Dipolog.   In 1954, the Laput family which had grown with Thomas born 1948, Loretta in 1949 and Paul, Jr. in 1951, were living next door to Walter Gubisch, Alvin's brother, in apartments at 1618 Mason Street.  Walter told the Laputs the story of his brother's family having to live in terrible conditions.  The Laputs and their children would provide additional critical family support to Estrella for the next 15 years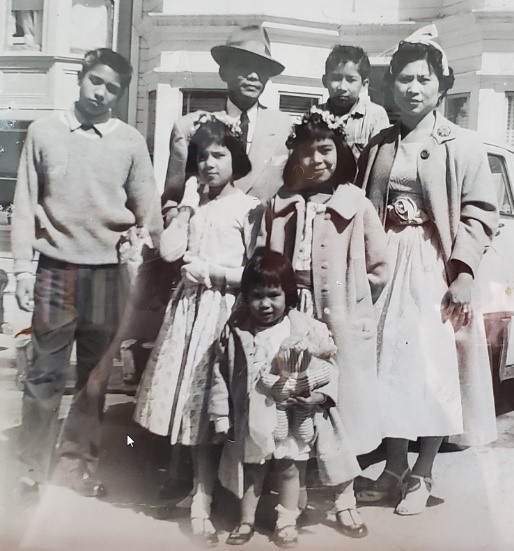 In late 1954, Estrella would eventually get a job with the Northern California Nevada Council of Churches as a secretary and move to the Bernal Heights area in SF where she would meet Canuto Alag Salaver who lived in the same quadplex apartment building on Manchester Street.  Estrella and Canuto married in 1956.  Their first child, Luna, was born that same year, followed by Timothy in 1961 and David in 1963.  
Canuto worked as a cook for Stiverson Restaurants which owned a chain of cafés in Downtown SF as well as one leased cafeteria at SF's Hall of Justice on Bryant Street.  While living on Manchester, Alvin's children would see him on weekends at Precita Park; however, once they moved to Flood Ave in 1959, they would not see him as often.  Alvin died in 1967 due to cirrhosis of the liver.