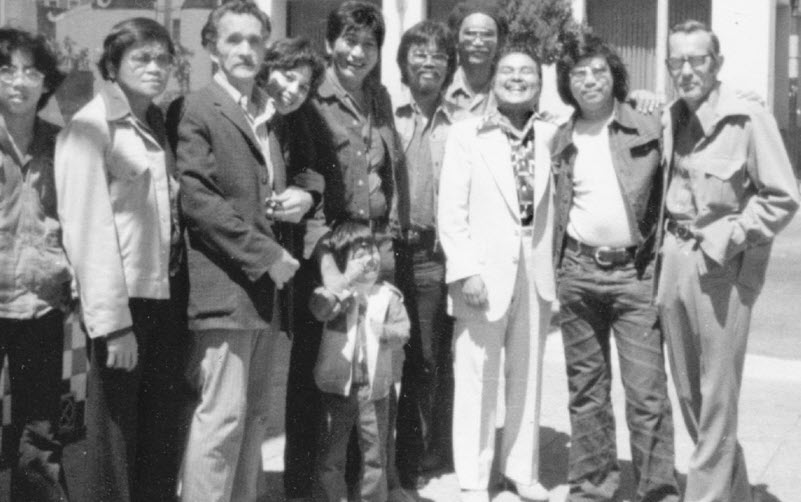 After his release from prison, Pat would continue his efforts in support of Filipino self-determination and identity as one of the planners along with Bob Ilumin for the Pilipino People's Far West Convention at University of California Los Angeles in 1974.  Throughout the 70's, in a similar fashion to Estrella's efforts on behalf of Filipino dentists, at the height of Filipino artists dominating the comic book industry, Pat along with his sister, Edna, herself a talented artist, and her husband, Orvy Jundis, would promote the work of Filipino comic book artists.  "We've always had a lot of artists in the community." 
Pat said, "They never got a lot of exposure."  The American presence in the Philippines before, during and after World War II may have influenced this trend.  Americans brought their culture with them and a good part of it seemed to include the soldier's comic books.  The Filipinos were enchanted by it and began to adapt to it.  Their genius is also revealed in painting.  In almost any section of the Islands one may run across some man or woman who, with little or no training, has picked up painting.  They reveal that the fact that the genius of the Filipino lies in art. 
Pat would find his career in Information Technology (IT) as a hardware systems operator through the encouragement of his sister Dorothy to attend a six-month computer operator course in San Francisco.  He received his first IT job from Dorothy's husband, Bobby Veloso, at TRW Credit Union in SF in 1973.  A year later he was transferred to their Anaheim office.  He sorely missed being with family, so he returned to the SF Bay Area in 1975 to work in IT for United Airlines.  Pat's return to the Bay Area marked a period of artistic pursuits which included designing a San Francisco decal and pursuing macramé and a desire to enter the burgeoning van conversion industry.  He truly was a man with a vision and many talents.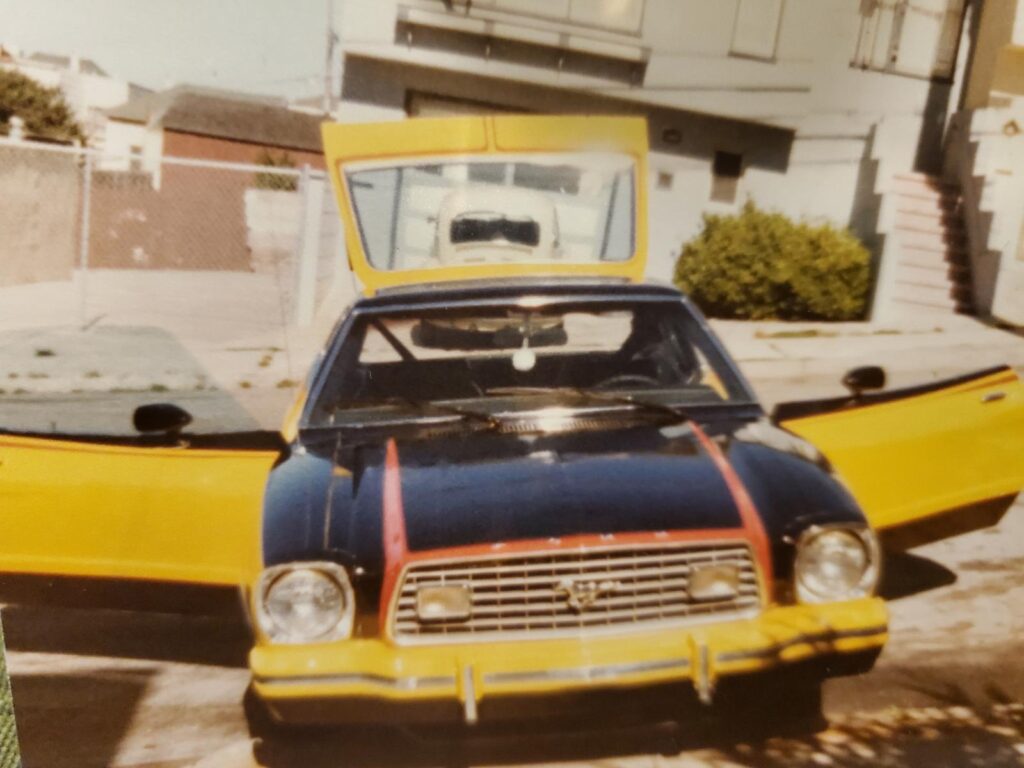 In 1974, Canuto returned to his province in the Philippines, where he died in September 1977.  The month prior, Estrella took a job transfer and moved to Southern California with Timothy and David where the boys would attend Hollywood High School. While continuing to work for the US Postal Service (USPS), in 1979, Estrella would begin a second career as an evangelical minister, conducting bible studies at her apartment.  She also continued her work as a music director, playing organ and leading the choir in the impressive First Methodist Church building in downtown Los Angeles until the property was sold in 1982.  After retiring from the USPS in the mid-80's, she would become a full-time minister giving healing to the poor and sick in Southern California, Texas and Florida.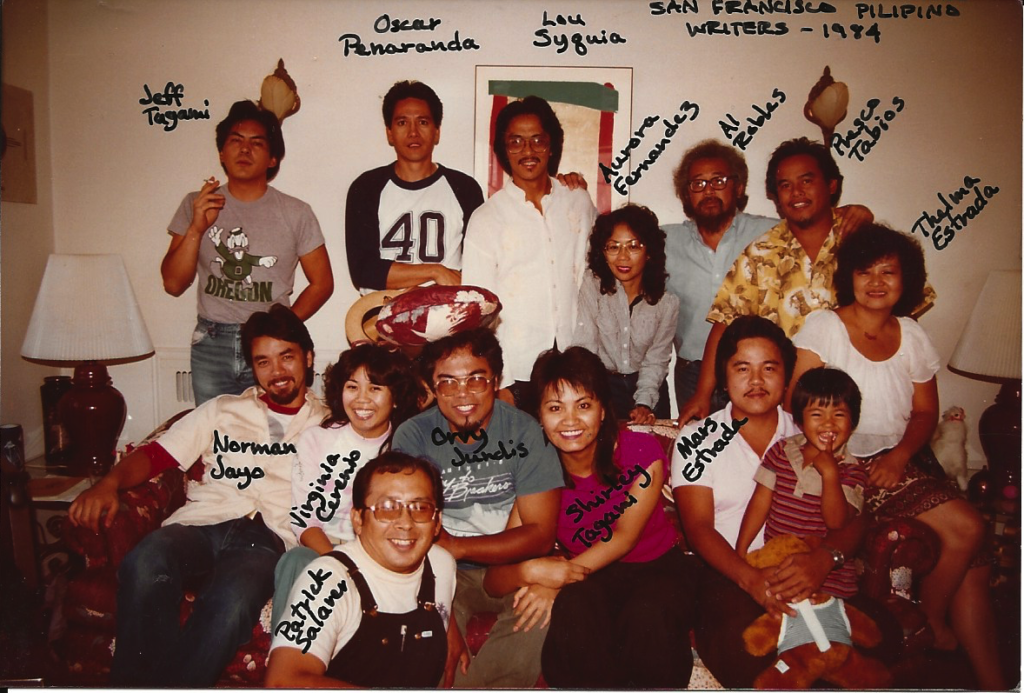 In the early 1980's, Pat would be on hand with Al Robles, poet and activist, for the commemoration of the Manilatown Senior Center at the former site of the I-Hotel. (Choy, 2008) Pat was also a member of the San Francisco Pilipino Writers which included many of the local writers producing works documenting the Filipino-American experience.
Pat took advantage of his employment with United Airlines and decided to visit the Philippines and return to his birthplace for the first time since the Gubisch family left for Guam in 1952. While in Dipolog he met Marcy Paluca where she was working in a department store. As the shop girls laughed at Pat's humorless jokes, Marcy remained serious and continued to work as the others just sat around. Because she was so serious, when he thought Marcy was not looking, he made faces at her. Much to his chagrin, without even looking up, Marcy made faces back. "At that point, I was in love," Pat said. So, while many people claim they fell in love at first sight, for Pat it was love at first funny face. That, and Marcy's unique way of catching fish. For Pat, who loved fishing, finding someone who could catch fish with her toes was the clincher.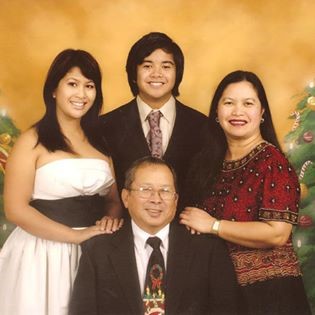 Pat found his soul mate in Marcy, the love of his life and returned for another visit and on June 20, 1984, they were married.  Pat and Marcy returned to the US and moved to Southern California where they would raise their two children, Sherelle and Marc, in the family home which became the center of activity for the kids' friends as well as Pat's nieces and nephews.  He also would mentor and guide future students seeking equality and self-determination.  During this time, Pat worked as a Systems Operator for the City of Desert Hot Springs until his retirement.
"We are responsible to each other," Pat believed. "The essential issue of life is how we treat our fellow human beings.  We aren't so much responsible for each other as we have obligations to each other."  Pat believed it is in this social realm that we have the best chance to fulfill the purpose of why we exist in this world.  Pat wrote, "We're here to become aware of our relationship to God, and that awareness comes primarily in the ways we think about, talk to, and interact with other human beings."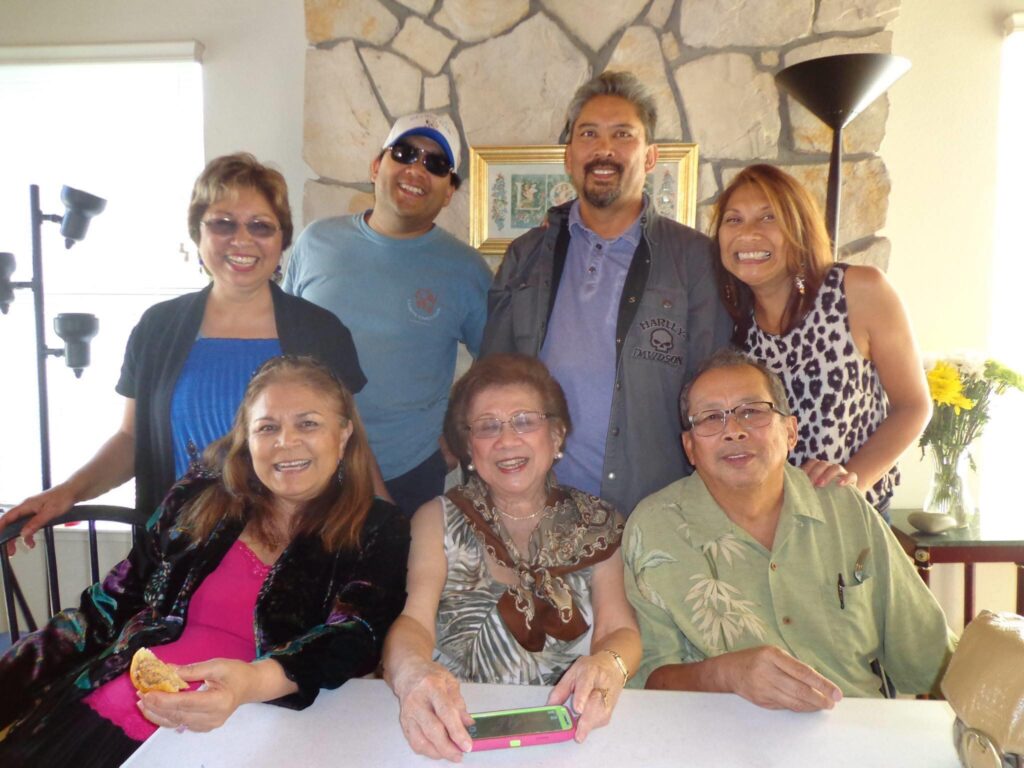 Pat's religious and spiritual life was an example for others, especially the youth in his life.  While Estrella was directing music at several churches in the 50's and 60's, the children would attend Trinity Presbyterian Church taking turns leading Sunday School.  
They would then walk to where Estrella was playing a second service at Wesley Methodist Church in the 50's, then Stewart Memorial Presbyterian in the 60's.  The children would sometimes add their voices to the church choir.  In high school, Pat would lead the Trinity youth group and also become a camp counselor at Mt. Hermon Christian Camps.  
Pat would send Timothy and David to Mt. Hermon during their high school years.  In the mid-70's he briefly became a follower of Edgar Cayce and influenced Estrella to lead Cayce meetings and teachings.  
Throughout his life, Pat would hold impromptu bible studies with family and friends, leading by example in words and deeds.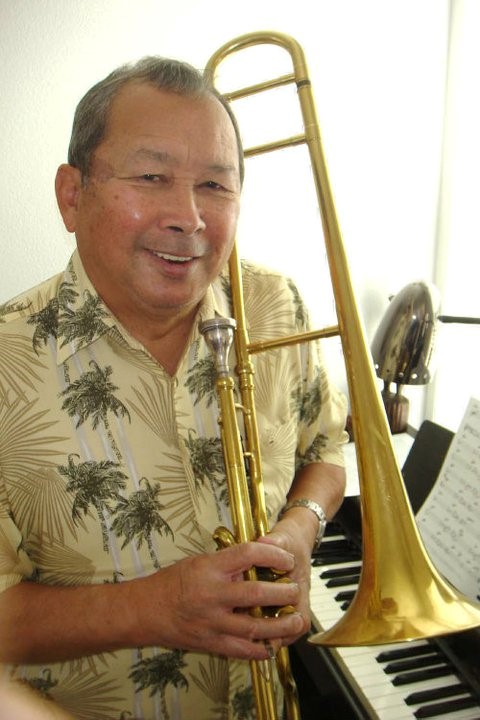 In the years prior to his death, a series of strokes diminished Pat's physical capabilities. However, the impact of his contributions to the Filipino/Asian American community during the SF State student strike, the farmworkers grape boycott, and the I-Hotel evictions as well as the emergence of Filipino comic book artists cannot be diminished because they opened opportunities for Third World peoples and made the US a better place not only for Filipinos but for all people of color. Although there were many who directly benefited from his actions at the time, he touched many more lives indirectly who continued to infuse change in society. 
Pat's efforts were like the pebble skipping on a body of water, creating wave after wave of motion in the fight for equality and self-determination.
The moments he spent with his wife, raising his children, being a father-figure to his siblings as well as to scores of children whether or not they were related to him, being a friend or being loved–those were golden for Pat. Guiding, supporting, and making all of us better with humor and laughter, those were the interactions that Pat cherished.
Pat and Marcy included so many of his nieces and nephews and neighborhood children in the family experiences: barbecues, parties, camping trips, bike rides and trips to the beach. Their generous spirit made many believe they belonged and were loved unconditionally. 
Pat was also generous with his advice: spiritual, career, love and equality peppered with his humor, that is how you knew he cared.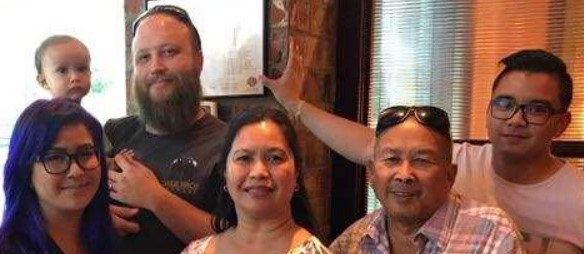 Pat's greatest measure of success was not his career in Information Technology or his youthful legacy, but his family. Pat cherished the years raising Sherelle and Marc and above all he loved Marcy. Being a husband was his greatest reward for a life filled with successes.
Pat died peacefully on August 28, 2019, with those whom he loved, his family, surrounding him in his own bed. Marcy was at his side, holding his hands.
Pat left behind a loving wife, Marcy; his son, Marc Patrick; daughter, Sherelle; her husband, Justin Johnson; a grandson, Asher; four sisters; two brothers; and numerous nieces and nephews.
Patrick Jay Salaver will be remembered as a deeply loving father and father-figure who left behind a legacy of caring, activism and doing the right thing regardless of the hardships it might entail.
There are now hundreds of ethnic studies programs in the US.
On August 17, 2020, Governor Gavin Newsom, signed Assembly Bill 1460 into law, requiring all California State University students to take a 3-unit ethnic studies course in order to graduate.